Welcome to Idaho Falls Community Hospital
We are dedicated to providing our community with the highest level of care and treating our patients with kindness. When you walk through our doors, you will have our undivided attention and support on your journey toward health.
The information on this page is designed to make your time with us, whether you are a patient or a visitor, a little bit easier.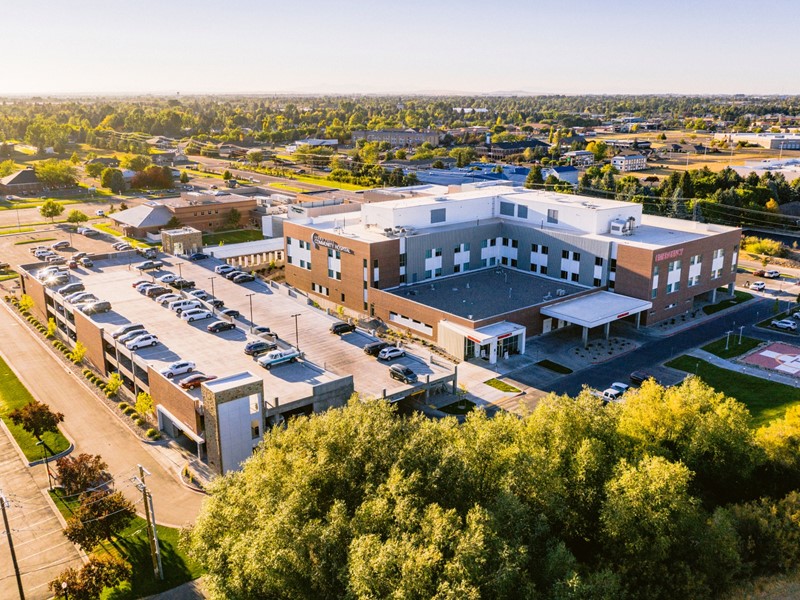 Visitors Welcome
If a family member or friend is in the hospital, a visit from you can make a big difference in their recovery. As long as your loved one is up for it, we encourage visitors to come to the hospital. You can stop by Idaho Falls Community Hospital almost any time of day. We only ask visitors avoid coming between 9 p.m. and 7 a.m. each day, so their loved ones can rest.
We strive to make your stay or visit to Idaho Falls Community Hospital a positive and comfortable experience. We have a full-service restaurant, Cornerstone Café, so you never have to go hungry. Private rooms and special places for families, so you can visit your loved ones in peace. And a caring team to help support you and your family during their recovery.
If you are from out of town and a family member needs to stay in the hospital for an extended period of time, there are many hotels nearby and many of them will offer you a special rate. If you need help finding a place to stay, please call our front desk at (208) 528-1000 and we will do our best to help you find lodging.