Idaho Falls Community Hospital Part of National Drug Trial to Test New Treatment for Bacterial Colon Infection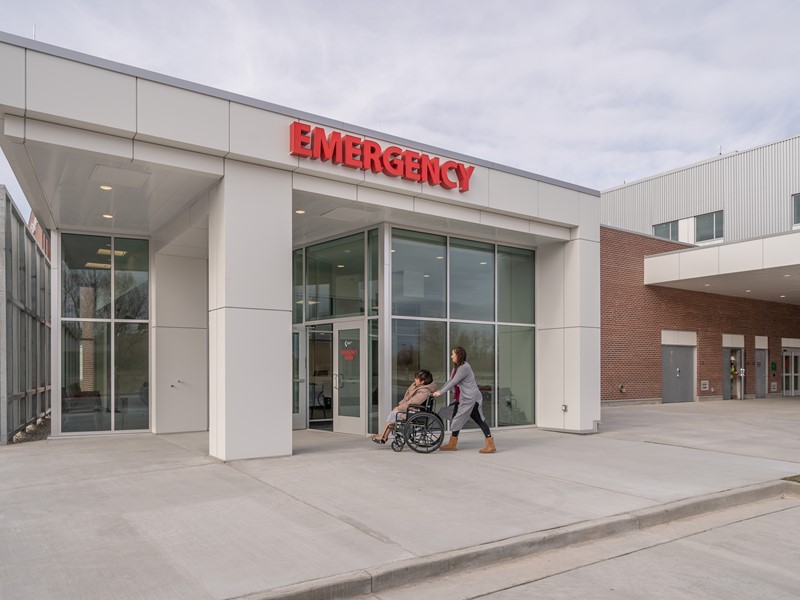 Idaho Falls Community Hospital became the first location in the world to treat a patient suffering from a bacterial colon infection with a new intravenous drug. The drug, DNV3837, is designed to treat Clostridioides difficile gastrointestinal infection (CDI). The infection often causes the colon to become inflamed and, in certain cases, blocked. This can make it difficult to treat with oral antibiotics, which are currently the only FDA approved medicines for CDI.
"Right now, there are only five healthcare centers across the U.S. offering this new treatment to patients and Idaho Falls Community Hospital is one of them," said Dr. Richard Nathan, an infectious disease specialist at Idaho Falls Community Hospital. "We are offering patients hope and more treatment options by being part of this national drug trial. We are fortunate to have a hospital in our community that is willing to invest the time and resources to bring cutting edge treatment to the residents of Idaho Falls."
When oral antibiotics do not treat CDI, patients may find themselves facing surgery to have part or all of their colon removed. Unfortunately, CDI has a high reoccurrence rate and approximately 25 percent of diagnosed patients see the infection return. In the most severe cases, CDI can even become life-threatening.
The Word Health Organization classified CDI as a priority disease in 2019 because of the limited treatment options and growing number of patients infected. DEINOVE, the French biotech company that is producing DNV3837, believed it was important to expand the treatment options for patients suffering from CDI. As an intravenous antibiotic, DNV3837 is designed to cross the gastrointestinal barrier and precisely target the infection site. Early testing has shown the drug can effectively treat CDI without negatively impacting healthy gut bacteria.
"Being part of a national clinical drug trial requires advanced research, a dedicated team and state-of-the-art facility. We are able to offer this treatment Idaho Falls Community Hospital because we check all of the boxes," said Dr. Nathan. "The next closest place to receive this medicine is 1,100 miles away. We have already been speaking with patients from hundreds of miles away who plan to come to Idaho Falls Community Hospital for treatment."
The first patient to be treated using DNV3837 at Idaho Falls Community Hospital, and in the world, responded well to treatment.
Patients who are currently suffering from CDI and want to learn more about participating in the clinical trial should contact Snake River Research PLLC by calling (208) 535-8404 or visiting www.snakerr.com.