Advanced Cleaning Practices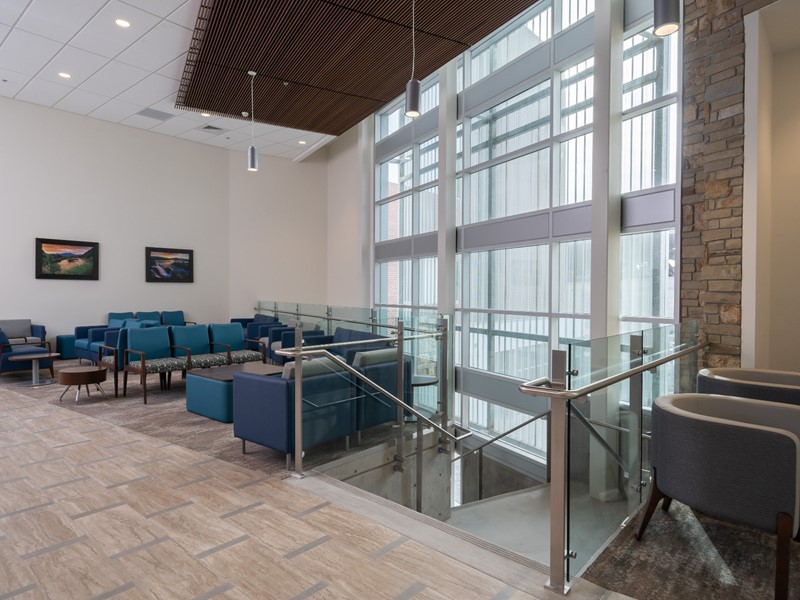 Technology Allows Disinfectants to Evenly Attach to Surfaces for Enhanced Results
Idaho Falls Community Hospital is stepping up its efforts to keep the hospital a safe and clean environment for patients during the COVID-19 pandemic. Starting in early June, the hospital enhanced its already rigorous cleaning processes through the use of electrostatic sprayers and powerful hydrogen peroxide-based dry fog.
"Electrostatic spraying and fogging are safe and highly effective ways for our team to disinfect our hospital from top to bottom, in addition to the processes we already have in place," said Casey Jackman, COO of Idaho Falls Community Hospital. "We can quickly clean areas where our team members and patients touch and know every surface was cleaned equally and will stay resistant to viruses. This is an important step in protecting our patients and our employees."
Electrostatic sprayers work by electrically charging a liquid disinfectant and dispersing it in a fine, even mist. With the positive charge the disinfectant naturally clings to any surface it is sprayed on, including counters, walls, ceilings, medical equipment and furniture. This makes it ideal for cleaning areas that are typically hard to reach. The hospital has contracted with Axion, a local cleaning company, to disinfect waiting rooms, the emergency department lobby and patient rooms with the electrostatic sprayers.
Axion uses an anti-microbial cleaner that has been approved by the EPA as an effective cleaner against SARS-CoV-2, the virus that causes COVID-19. While the cleaner is able to kill coronaviruses, it is safe for patients and employees.
"We take our patients' health seriously and a huge part of that means keeping them safe while they are in our care," said Jackman. "I am proud of our team and the extra efforts they are putting in to find new, innovative ways to disinfect the hospital. They are raising our already high standards to give our patients more peace of mind."
When applied with the electrostatic sprayer, the disinfectant is able to kill viruses on surfaces for 60 to 90 days. Idaho Falls Community Hospital is spraying high traffic areas, such as waiting rooms, every 30 days. Patient rooms are sprayed every time a COVID-19 positive patient is discharged.
Additionally, the hospital is also using a dry hydrogen peroxide-based fog to clean rooms before they are sprayed with the electrostatic sprayers. The fog settles evenly in the room and allows all of the surfaces and objects to be disinfected. After the fog clears, Axion comes in with the electrostatic sprayers to apply the anti-microbial disinfectant for a long-lasting level of clean.
Idaho Falls Community Hospital has taken many steps to protect patients from COVID-19. The hospital screens patients as they come in for COVID-19 symptoms, isolates individuals who believe they may have the virus and reduced the number of visitors coming and going from the hospital. To see all of the measures in place, visit www.IdahoFallsCommunityHospital.com.